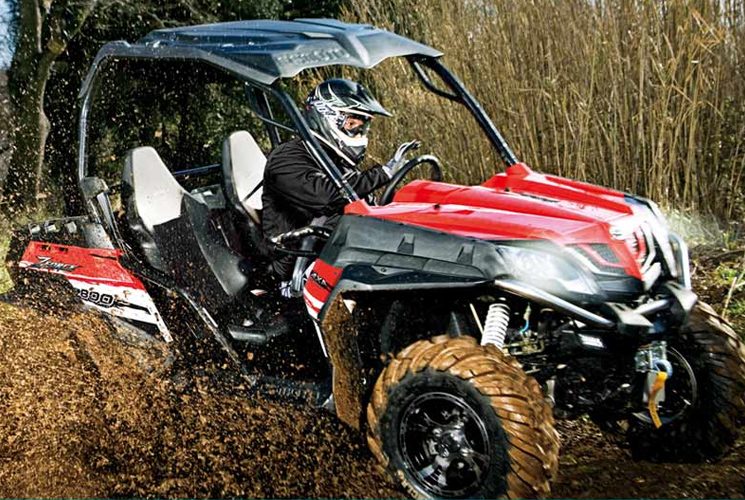 The ZForce 800 EX EPS is the perfect side-by-side for all motorsport fans who dream of adventure and comfort while controlling their budget. Indeed, the CFMOTO vehicle combines power and various standard equipments.
With its EFI V Twin 8 Valve Liquid Cooled 800cc Engine of class leading 62.6 horsepower, the ZForce 800 EX EPS offers a responsive and sporty behaviour for a maximum driving pleasure. With its electronic power steering, a ground clearance of 300 mm and a good suspension, the ATV benefits from a very good manoeuvrability and an excellent road handling strengthened by its ABUZZ CST tires with 6 ply ratings.
Its sport seats, adjustable steering, 12V auxiliary plug, under hood storage or stainless steel rear and front bumper offer all the comfort of a premium vehicle. Associated with various standard safety equipments such as safety belts (4 points), lateral mirrors, flashers, brake lights and horn, you will go on a trip in full confidence.
With a sturdy construction, it will meet all your needs and will adapt to any type of field. It has a 3000 LB winch with remote and a 250 kg towing capacity.
Discover the ZForce 800 EX EPS and much more new and used ATVs at your dealership Joliette Récréatif.