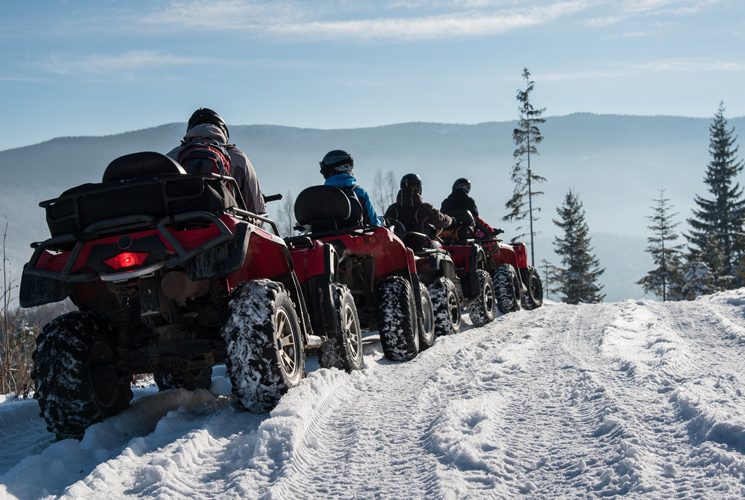 Who said quad bikes and ATV should only be practice during summer? It has been several years since this sport is practiced in any season, thanks to the work of the different quad clubs in Quebec and the evolution of vehicles.
Indeed, more and more clubs are investing in equipment to prepare the trails for the winter practice of all-terrain vehicles. In Lanaudière, there are 821 km of winter trails that are maintained and marked by the 6 clubs in the region.
By dressing warmly, just like riding a snowmobile, ATV enthusiasts can enjoy the great outdoors and the frozen landscapes comfortably. Manufacturers are also creating more and more equipment to improve the comfort of your winter excursions. Thus, some vehicles are heated and most are powerful enough to take full advantage of snow-covered rides. It is also possible to equip your quad with tracks allowing you off-road adventures.
Come and visit us in our dealership Joliette Récréatif to discover a wide choice of ATVs and side-by-side and take advantage of winter to practice your favourite sport!